10 Property Inspection Mistakes to Avoid Before Buying Home
September 18,2019
1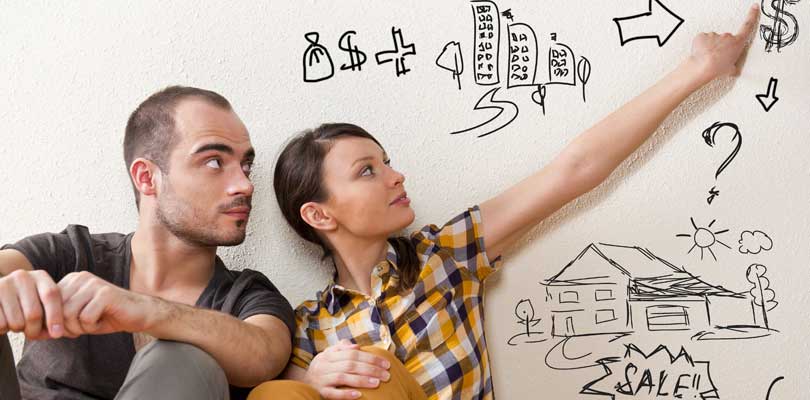 Buying a home or a piece of property, both for residential and commercial purposes should be carefully done. People often tend to overlook everything if the position of the place is excellent, or if the price of the property is comparatively very less. However, the task of choosing a property is not as easy as it seems. Every little detail can give promising data of how the future condition of the building will be. Therefore, missing out vital information may turn out to be fatal in the future.

There are home inspectors who can do this job for you. The home inspection companies provide such professional services to make it easier for the customers. If you are willing to go for it own, there are some inspections techniques that you need to follow. What is even more critical are the mistakes that you need to avoid.

Given below are ten mistakes committed while inspecting a property:

1. Lack of general home inspection
When examining a home, it is essential to cover the house in all aspects. Merely looking at a few of the vital factors which are more likely to go haywire is not enough. The general home inspection means you have to cover the basics. These include the electrical system, plumbing, foundation, ventilation, roof, and so on. When any of the details are left out, they remain unchecked and can create a cumulated problem in the future.
2. Not checking for mold
Mold is one of the most significant issues of the buildings, and it puts off the customers in an instant. While inspecting, you have to check for molds in the entire household in a very detailed manner. Most of the customers do not even look for molds while buying a house. If moisture has penetrated the walls, the house is likely to wind up with molds. Some molds cause health hazards and should be disposed of immediately.
3. Not checking for radon
Radon is highly radioactive and can be present beneath the soil of a building. With high concentration, the residents can be severely damaged from the radiation which can cause long term defects. This is a grave issue and should not be ignored at any cost. Extensive inspection for radon should be carried out, and if found out, steps need to be taken to counter the action of radon immediately.
4. Ignoring pests
Old homes may have ant infestations or mouse problem. However, they are ignored by most of the people o the occasion of tagging it as harmless. What many people do not realize is having such pests in the home invites the other pests as well, some of which can be extremely dangerous for the residents. Bats, bugs, or termites can cause severe damage to the building. Hence, before moving in, the pest checking should be done correctly, and if found, you can take the help of the pest control teams for getting rid of them.
5. Not checking for lead paint
Lead paint used to be quite common in old homes. Hence, chances are you will wind up with one if you are buying an old property. At present, there are some restrictions on using lead paints, and buyers have the right to know about it. Even though lead is not directly harmful unless ingested, it can still pose a hazard, and one must be aware of it.
6. Not testing wells
If a well is present in the home, it should be checked thoroughly. Only getting a considerable amount of water from the well is not enough. The source may be toxic, and drinking of such water may be fatal.
7. Not checking Septic System
Disposing of the waste from home is an essential task. If the septic system is faulty, it can cause all types of health hazards in the house. Clogging and leaks should be dealt with immediately.
8. Unchecked carbon levels
The levels of smoke and carbon, especially carbon monoxide, should be checked as a must in an inspection. As a result, homes must include smoke or carbon detectors which can alert the residents in case of any mishap.
9. Ignoring Asbestos
Asbestos was used commonly in the construction of the old homes because of its insulation properties. However, the particles enter the lungs when inhaled and can cause cancer. Checking for asbestos is a must while inspecting, and replacing them is ideal.
10. Ignoring safety measures
Homes should also be present with safety systems such as the self-watering system in the time of fires or electric spikes attached to the roof. Such small things are valuable, and the buyers should know if they are unprotected in their new home.
Conclusion
While inspecting a home, it is mandatory to observe and find out about every inner working of the place. This way, the customers will know the condition of their homes and what they need to do. Thus, the residents will be able to live without any hassle in the future.