Affordable housing projects in Kolkata
July 3,2019
1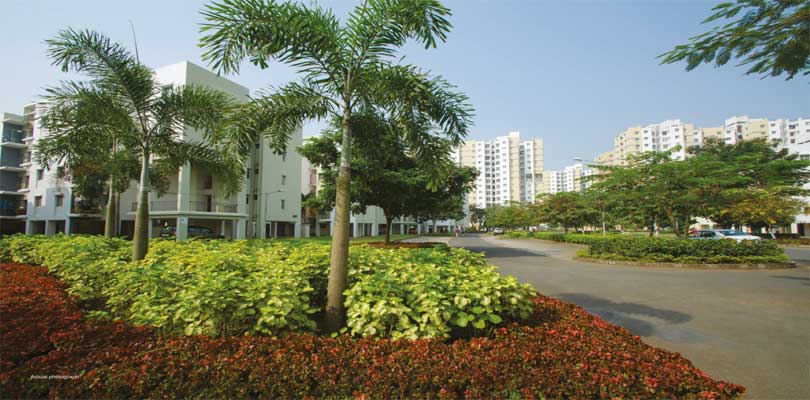 There are 4 metropolitan cities in India and all of them are capitals as well as highly populated. People come to these places to search for jobs and check out the places for living standards. Emerging as one of the best places in the country, lately Kolkata has become a new destination for people searching for a better environment to live in. The place has a lot of things for visitors and those who wish to stay here can also feel free to check out the latest projects that have drawn the eyes of the residents and people living in the nearby areas.

Kolkata has a lot of things in common with other states and at the same time, it also has a lot of things that make it unique. The environment, warm-hearted people and comparatively less populated lands make it another hotspot for people looking for houses in some serene place. So check out these top 6 projects in Kolkata if you are shifting or planning to shift to that city.

1. Rishi Group Ventoso:

The Rishi Group Ventoso is one of the finest resident places in the entire city of Kolkata. Situated at the Jessore Road in Madhyamgram, this building is one of the tallest in the state. The cam area for every unit will be between 849 sq. ft. to 1350 sq. ft. You get the option of 2 bhk and 3 bhk in the entire building. The apartments are well ventilated as well as South Facing. One who is staying inside gets to enjoy all the basic amenities and rooftop fun. The starting price range of the flats is 29.99 lakhs. The property is under construction but there will be 154 units altogether once it gets finished.

2. Rajwada Lake Bliss:

Rajwada Lake Bliss is another exceptional piece of work going on at full force. Situated in the Naredrapur region of Kolkata, this property is also going to give away units of 2 bhk and 3 bhk. Each of these flats that are in the Lake Bliss will cover an area of 870 sq. ft. to 1185 sq. ft. Although the building is under construction at the moment but the possession giving will start from December 2022. There are approximately 120 apartments that are going to be built in altogether.

3. BGA Realtors Amrita Abashan:

If you are in hunt of an affordable housing scheme in South Kolkata then make your way towards Sonarpur and see the BGA Realtors Amrita Abashans flats. About 12 km from the Garia Metro station you get to spot this building and there are a lot of 1 bhk and 2 bhk options with them. There are a total of 768 flats that are available and you have all the options for yourself to take. The facilities that are provided here include, lift, a standby generator for power cuts, a community hall, car parking, 24 hours of security, landscaped gardens, and a lot of area for your kids to play and grow. BGA Realtors Amrita Abashan District South 24 Parganas is one good place to live.

4. Purti Aqua 2:

The Purti Aqua 2 is a marvelous building built by PurtiGroup and Pansari Developers on Rajarhat Main Road in Kolkata. They have created 2 towers altogether giving out approximately 110 units. The project is already finished and you can get the keys at the earliest. With an optimum location, you also get to enjoy a lot of good things in the apartments premises. The price tag on each flat tosses between 37.5 and 57.5 lakhs. So just check out the floor maps and plans so that you can quickly finalize it and enjoy your time living in one of the prime places in the city.

5. The Soul:

If you are looking for a house which has the perfect melange of nature and urban lifestyle then The Soul is the perfect one for you. This project is spread for more than 6.50 acres and has 10 towers in total. All these towers have 17 floors in total including the ground floor. The 10 towers are categorized under two phases (I and II). They are offering 2 bhk, 3 bhk, and 4 bhk flats to their customers. There are in total 704 units to be built and possession will be given to the people in Jan 2023. So what you can do is register with them by giving the token money so that you dont miss out on any flat.

6. Shriram Grand One:

The Shriram Grand City Grand One is constructed by Shriram Properties in the Uttar para Kotrung region of Kolkata. This is another under construction project that was started on Aug 2016 and will most probably end up by December 2022. The entire project sprawls over 15 acres and has approximately 2343 total units. Each flat will be covering an area between 827 and 1121 sq. ft. All the units are either 2 bhk or 3 bhk and they cost between 24.42 lakhs and 33.08 lakhs. So you can think of living here as it is having all the best features and amenities that a house building should have.