Delhi RTR Flyover Opens, to Ease Connectivity to Gurgaon
July 26,2019
1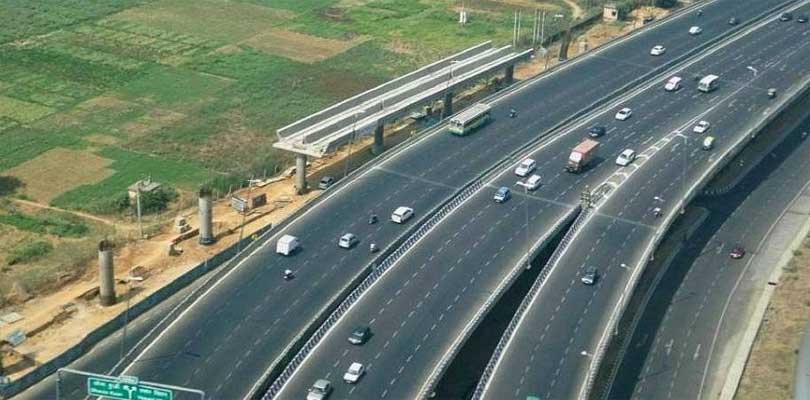 "Traffic" is one of the most things that happened on the roads of every metropolitan city. Of course, it even troubles every citizen who used to travel to offices, schools, colleges and to their workspace. In Delhi, from past few years everyone facing a lot of hurdles with the traffic occurring in the way to the airport. After knowing about traffic problems, the Delhi government has declared to build a flyover from East Delhi, Nodia to domestic and International Delhi airport. In the year of 2014, the construction has been commenced and planned to launch RTR flyover opening in the month of November 2016 but due to a few issues, the deadline has been missed several times. As everyone knows that the flyover named as Rao Tula Ram (RTR) and it had been inaugurated by the Chief Minister of Delhi Mr Arvind Kejriwal on 16th July 2019.

After announcing the RTR flyover opening date officially, most of the Delhi people took a long breath but still a little doubt in their mind regarding launching date because several times inauguration has been postponed. This flyover which on outer ring road can even reduce the traffic for people who are travelling to Gurgaon. After opening the RTR flyover, Mr Arvind Kejriwal tweeted as "Congratulations Delhiites by overcoming all problems, the government finally succeeds in launching the Rao Tula Ram (RTR) flyover from today. From now there will be no traffic jams on the way to the international airport".

RTR flyover route has been constructed with a distance of 2.7 km, by dividing from Munirka flyover which ends at Referral Hospital near Subroto Park close to National Highway-8. Due to facing a lot of hurdles, the construction has crossed deadlines and finally, RTR flyover inauguration has been done in the month of July 2019. After launching the three-lane flyover road, most of the motorists from the areas like Noida, Hauz Khas, Munirka and Kailash, use to get rid of waiting in traffic to reach the Indira Gandhi International Airport. Nearly, with a budget of Rs 310 crore, the flyover been constructed due to a few reasons this flyover has been delayed and one of the reasons is the budget too.

The flyover is designed with a bigger plan to relief for the people who are travelling Vasant Vihar, Moti Bagh and South Campus Roads. On the other side of the flyover project, an underpass through the building which links South Campus with San Martin Road in Chanakyapuri is going to be completed by the end of this year.

Few things that everything should know about the Rao Tula Ram (RTR) flyover which is inaugurated recently:

● The distance of newly constructed RTR flyover is 2.7 km, which is a branch of Munirka flyover and ends nearby to Army Research and Subroto Park which is very close to National Highway - 8.

● In the month November 2014, they have commenced to District the flyover and planned to complete it by November 2016. But it missed several deadlines because of various issues.

● This RTR flyover has been constructed with a huge budget of Rs 310 crores.

● As we disclosed it above, this three-lane flyover will save a lot of time for people who are travelling to Indira Gandhi International Airport from areas of Greater Kailash, Hauz Khas, Noida and Munirka too.

● Finally, on 16th July 2019 Chief Minister of Delhi Mr Arvind Kejriwal had inaugurated the RTR flyover and given a lot of relief to all the people who use to travel in that airport way.