Things to Consider Before Investing in Greater Noida
August 2,2019
1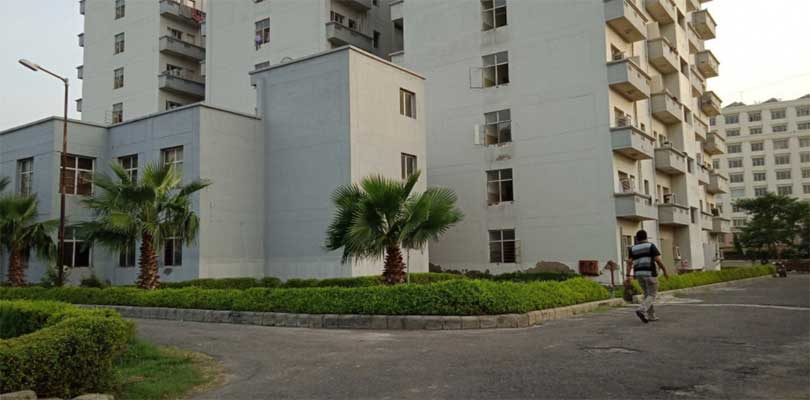 Greater Noida or Greater Noida Expressway both have emerged as the hubs of real estate properties including commercial and residential properties. You will see a fair blend of under-construction and ready to move in properties across this region, but investors and buyers must factor in how these unsold properties will impact the price appreciation in future prior to investing.

From wider roads to world class infrastructure and amenities, the properties in Greater Noida are designed to ensure that they enjoy both higher appreciation and location advantages. Most of the properties are well connected to rest of the NCR region. Being a buyer of real estate, you often search for properties keeping in mind the locations, cost of land, basic infrastructure and proximity of the project from places like market, office and schools. Besides all these initial parameters, there are also secondary factors that are worth considering before investing in real estate of Greater Noida and Greater Noida Expressway. The checklist must include the financial stability and reputation of builders and the clearance certificates of the property.

1. CRISIL Rating:
Prior to investing in the real estate of Greater Noida, you must always check for the CRISIL rating. The higher the ratings are, better the facilities and amenities of the property. The ratings to a commercial and residential properties are given based on varied factors including, financial flexibility, materials used for construction and other construction related risks. The builders must also acquire the clearance certificate from Government stating that all taxes to different Government bodies have been cleared off and there are no dues pending.

2. The Cost of Borrowing Loan:
Presently the rate of interest for any home loan in Greater Noida is quite higher which stands at dual digit numbers. The interest rates keep on inflating despite the low investment cost in Greater Noida real estate. This makes it difficult for investors to ensure a higher return from their investments in Greater Noida. If you are investing in real estate properties in Greater Noida, then dont expect inflation of the property any time soon. So, always check for interest rates and opt for the best deal indeed.

3. Location:
The most important factor that you need to consider before investing in Greater Noida is the location of the real estate property. You need to take a close look of the locality. The location of the real estate properties in Greater Noida has great impact on decision whether or not to invest in the properties. If you are working professional, then investing in remote location is not prescribed, even for household doers it is not possible to manage for their daily commutes. So, it is always better to opt for the ready to move in option which has location advantage and it is in close proximity to all basic amenities like offices, market, schools and hospitals.

4. Invest in Commercial Properties in Greater Noida:
If you are intending to invest in Greater Noida properties to make high returns, then ensure investing in commercial properties rather than the residential properties. It is estimated that the commercial properties in Greater Noida is expected to make price appreciation of 9-11% in coming years, while the price hike in residential properties is likely to be restricted to 3-5%. Moreover, the lease period of commercial projects in Greater Noida is around 20 years and this signifies that the commercial property would be ideal for longer period.

These were some of the factors which are worth considering when investing in Greater Noida. You must never get lured by the offers of sellers as they may be misleading. You must always make real estimation of the property based on its infrastructure and basic amenities available there.