What is the Best Area to Buy Property in Gurgaon?
December 11,2019
1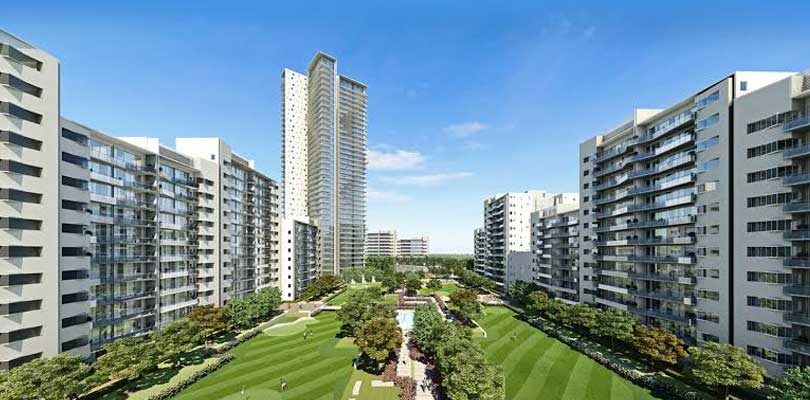 With the new drive of Haryana Government for affordable housing scheme, the Millennium City Gurgaon is now beginning to reflect as the ultimate mixture of budget friendliness and luxury with several upcoming realty projects catering to the people of all income groups. PlanMyProperty database provides you details of more than thousands of new residential projects across Gurgaon along with new launches with maximum concentration in the Latest Affordable Housing Projects in Gurgaon.

Gurgaon today is known for having the 3rd highest per capita income in India with larger number of IT companies, MNCs and different Fortune 500 brands. Since the city is having the larger cosmopolitan population, it has been successfully catering to this working population by constructing different residential projects in and around Gurgaon. So, finding the right property to buy in Gurgaon, whether it is affordable homes or global level plush condo, is not at all a challenging process today. Below is the list of areas which you may consider to buy property in or invest your hard earned money to yield higher returns.

1. Sohna Road:Sohna is the municipal town in the district of Gurgaon which is strategically located at least 3 hours away from the city centre. This small town is undergoing a rapid expansion so as to cater to the demands for housing in the area. The locality is surrounded by many residential and commercial projects and the prime attraction here is the Sohna Road itself which connects the residents to Gurgaon through its 6-lane highway. Besides, the town has many amazing amenities in close proximity to most of the residential projects like KP Mangalam University, GD Goenka World School and more. From group housing projects to commercial projects and also affordable housing projects, you can easily find apartments of 1BHK, 2BHK, 3BHK, 4BHK and also pent houses and condos on Sohna Road.

2. National Highway 8 Gurgaon:Another area in Gurgaon where investing is worthwhile and beneficial is National Highway 8. The stretch of NH-8 connects the city of Gurgaon to Jaipur and it runs through the city centre. Most of the realty developers and builders have owned a major part of land on this stretch and developing a variety of residential projects which are worth investing in. NH-8 not only connects the city to Jaipur, but it also shares it border with IGI airport and other major hubs. Plus it will be connected soon to Gurgaon and Faridabad Road and this will further enhance its value and accessibility.

3. Sector 43 Gurgaon:Sector 43 Gurgaon is considered to be the best area to Buy Property in Gurgaon today and for a variety of good reasons. The locality of Sector 43 shares border with popular DLF Golf Course road and it is bordered by many prominent commercial projects, zones and hubs of the city with malls, hotels, offices and recreational zones in its proximity. The area is dotted with a variety of multi storey apartments, pent houses, bungalows and other affordable housing projects to boot. This is considered to be the plush locality with higher spectrum of prices and considered as the best location to stay and work together.

4. Dwarka Expressway:After the launch of Dwarka Expressway project, the area around the stretch always remained the top place for investment amongst the investors and homebuyers alike. Many prominent developers and builders have their projects in this area with 8-lane expressway. However, the delivery of the projects are getting delayed because of the land acquisition process, but recently the work has picked up and hence investors can now rest assured to have higher price appreciation in this area in coming months.

5. Mehrauli Gurgaon Road:MG Road or Mehrauli Gurgaon Road is another sought-after destination where people can live and invest for higher returns in future. This is the plush area in Gurgaon with several townships projects, apartments, bungalows, pent houses and condominium in varied price ranges. However, finding the ideal property for your investment can be a bit difficult as you need to do little research and homework prior to your investment in any of these projects.

Gurgaon will keep attracting the realty developers and builders and hence there will be a great increment in the development of projects with better sales and higher property values in future. So, consider any of these areas when planning for realty investment.