Commercial Property for Sale in India - At Best Rates in the Market
July 5,2019
1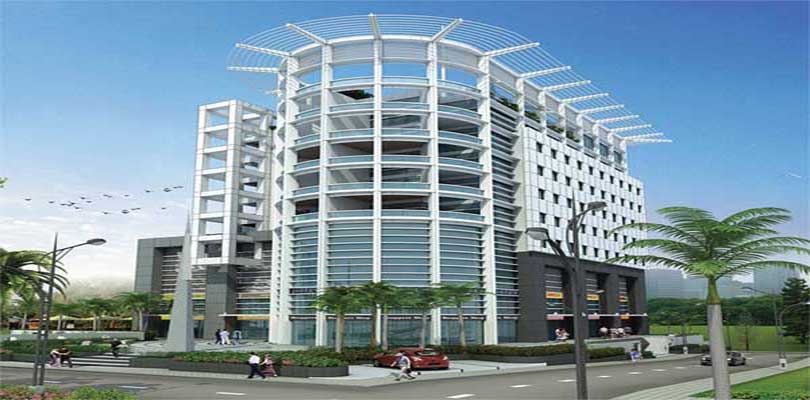 Plan My Property, the up-and-coming real estate portal is catching presence in the market space between the home buyers and infrastructural leaders. If you are one of them you can read along to know which property is hot and not in a prime location like Gurgaon.

While browsing its official website, you will be presented with the latest commercial shops for sale.

The website itself has a search engine in the front view where you can type in the name of the commercial shops under affordable housing or "commercial shops near me" and filter the location as per your requirement.

Or else you can easily scroll down the home page of Plan My Property wherein under "OUR LOCATION" heading you will find top cities like Gurgaon. By clicking so, on the new webpage, property for sale in India for commercial space can be found at affordable and luxurious prices both.

While browsing the list, look for the "COMMERCIAL TAGS" and you will be amazed at the best commercial projects in Gurgaon at rates like Rs 20 Lacs. These prices are matching the cutthroat price set by realtors in the real estate market.

Here's interesting explanatory information about the best commercial projects in Gurgaon selling fast as of now. If you are aiming for commercial shops under affordable housing, this is your chance to take advantage of the Plan My Property's attractive collaborations with luxurious and prime properties for sale in India.

ROF Galleria: At Sector 102, Gurgaon, these commercial shops for sale in Gurgaon are governed by the government of Haryana and projected under reasonable prices to promote affordable housing for all in a commercial space. You can book this property immediately, while the payment will be due after possession. This exclusive commercial property is for sale in India starting from Rs. 20 Lacs only.

With 100 sq.ft. as the minimum size of the commercial shops for sale in Gurgaon, this brand has a series of commercial shops for sale like none other with unparallel and unique infrastructural designs. You wouldn't even have to pay maintenance charges for at least 5 years. This amazing landmark is around 5 acres large in total with exemplary and carefully constructed security, fire-fighting, and other necessary system installed. For them, running a business isn't just about the services or product sold on the table anymore.

Signature Global Signum 37D: At Signum Sector 37 D, Gurgaon, you will find this choice of properties while searching commercial shops near me if you are in Gurgaon. By paying 10% charge in advance as booking deposit, you will lock this property for your use. This infrastructure stands at 60-meter wide road, neighbouring prime location like ILD, Takshila, Ramprastha, etc.

There are 1800+ MNC working near this neighbourhood, in addition to top-notch hospitals. Moreover, IMT Manesar is about 10-15 minutes of drive away. A junction of bar, cafes, and famous lounge can be found nearby. All in all, a lot of public is attracted near this commercial location which will be fruitful for your business too. The price of this commercial property in Gurgaon is starting from Rs. 36 Lacs—only a few units are remaining.

Aipl Joy Square: At Golf Course Extension Road, Gurgaon, this commercial property in Gurgaon can be owned by you for running your dream business in the prime location coveted by others. With a mere payment of 11% in advance, you will get the lease guarantee of the commercial shops in Gurgaon's Golf Course Extension Road area. You would find it hard to believe, but it's absolutely true that the prices of commercial shops for sale in this neighborhood start at Rs. 20 Lacs only.

This particular project owner has a 25+ years' experience in the construction business with 51 ventures delivered. The road nearby this landmark interjects with Gurgaon, Faridabad, as well as Manesar, driving the crowd from these 3 prime towns. The aim for one of the best commercial projects in Gurgaon is to possess and protrude every amenity shop and business, running smoothly for a large mass of residents living as well.

AMB Selfie Square: At Sector 37 D, Gurgaon, the commercial shops fall under the affordable housing scheme initiated by the government. The unique selling point of this project in Gurgaon is that they are selling double-decker commercial spaces as well as office spaces from the 3rd floor to solve the multi-purposes at extremely low prices beginning at Rs 22 Lacs.

We have mentioned the best commercial projects in Gurgaon that are selling best. Book them now before the offer prices change due to the high demand!

Do follow our website for our calculated voice on which property is on sale in India.