Property Investment 101 - What to Consider Before Buying a Property
March 23,2020
1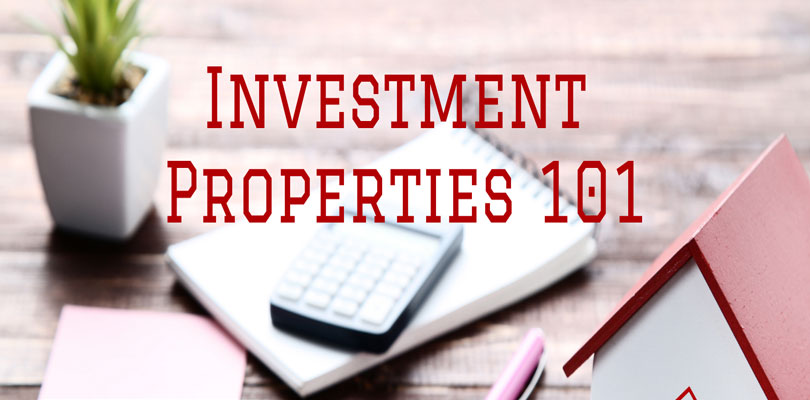 When it comes to buy a property or Investing in Property in India, you might have some kind of priorities. The process of buying a property in India is quite complicated and time consuming indeed and hence it is easy for average buyer to get off the track in the process. Having your priorities written is the effective way to guide you through the buying process without skipping some of the amenities and facilities that are crucial for you and your family. Understanding the features which you need the most will help you narrow down your search and grab the best deal, both in terms of budget and facilities.

Below you will come across with a helpful guide that you need to consider when it comes to buy or do Investment Property for Sale. So, have a look at the guide and make wise and informed buying decision.

What is Your Budget?
The very first factor which you need to consider is the budget and the price of the property for sale. Depending upon your income stability you need to determine a budget which you can afford to spend when buying a property for sale India. You need to determine the amount you can spend from you savings and the loan amount that you need to complete the deal. Buying a property in India is a huge investment and hence you need to make the decision carefully and wisely after evaluating all the aspects including the budgeting. You need to make a budget after deducting all your regular expenses and ensure to stick to the specific budget when searching for an ideal property.

Why To Build Your Credit Score?
When you are financing your property in India, it is necessary that you build a good credit score. Your credit score is considered by all lenders and financing banks before providing your with mortgage or housing loan for buying property in India. So, for approval of the housing loan it is necessary that the applicant has a good CIBIL score or credit score. If you have any bad credit history in past ensure to repair it and build a good credit score prior to applying for the housing loan to increase your chance of approval. People with bad credit score usually get rejected for housing loans in India.

Seeking Financing from Reliable Sources
When you have decided the property that you intend to buy, it is the time to look for financing options. Almost all banks and lending agencies in India offer housing loans, mortgage loans and other types of loans to purchase a house or property across India. But, not all lending agencies or housing loan providers are same and hence you need to seek financing from a reliable source after comparing all available features and rates. The interest rate varies and it is decided based on the credit score of the applicant, loan amount and tenure of the housing loan. So, ensure to compare these factors prior to making a selection to ensure landing on right offer.

Location of the Property
Another important factor that you need to consider when buying property in India is the location. The location of the property must inspire you and offer smoother access and connectivity to all major hubs and centres of the city. It must be in close proximity to shopping destinations, work place, recreational hubs, commercial zones and educational facilities. You need to check for easy access to the main road and also check the traffic flow in the area before deciding a location for the property. Besides, you also need to check the locality of the property and ensure that it is well developed and well connected to other parts of the city via strong rail and road networks.

About the Condition of the Property
When it comes to buy or invest in a property, most of the homebuyers and investors preferably consider newly constructed homes and apartments. But, there are also property buyers and investors that prefer to invest or buy old homes or already build homes. In both the cases, it is extremely important to evaluate the condition of the property beforehand to make right choice. You may download the Property Investment 101 PDF in order to learn about the things that you have to evaluate to know the age and condition of a property before buying it.

So, these were some of the factors which you need to consider before buying a property in India. Hopeful this Property Buying Guide India would help the investors and homebuyers to find the right property within the specific budget they are having.