Affordable Housing in Gurgaon Conscient Habitat brings you the home of your choice in budget
July 3,2019
1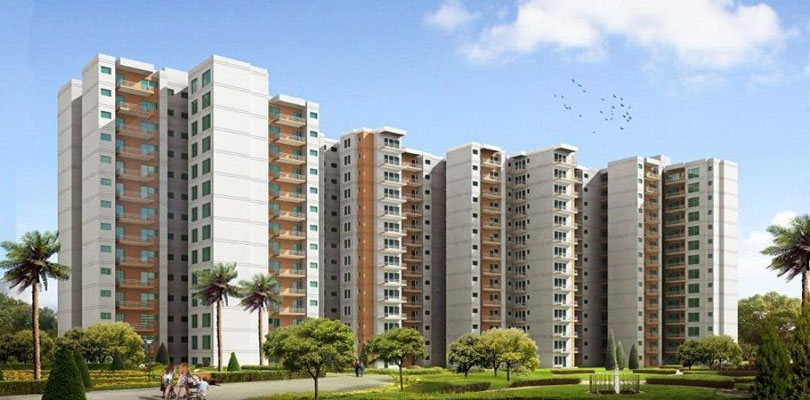 About Gurgaon, why is it a good city to live in (Nearby workplaces and fastest growing city in NCR)
Gurgaon might be considered the most fashionable, most go to place to be when you want to go for shopping, want to chill out with friends, want to hang out with your partner, want to have some extra learning thing, and also when you want to have new homes. Yes, Gurgaon is literally developing too fast that we cant even think. With lots and lots of cafes, restaurants, top class malls and great and entertaining amusement parks too. Gurgaon is now also becoming a leading place in providing full furnished, beautiful, and modern homes. It has been listed under fastest growing city in Delhi.
About Conscient Habitat (Affordable 2 bhk apartments in sector 99A, Gurgaon)
Gurgaon being the new township which is ready to move in, has a lot of projects in all its sectors. One of the sectors that is very well made is 99A. Here you can find a lot of ongoing projects as well as ready to move in projects. Apart from all these factors, what people want from their houses to be is a few things. You can get them all here in 99A sector. Some of the affordable options in this sector are 2 bhk Flats and the benefits of living there are more than you would ever imagine. It includes, proximity to the IGI airport, the city of Delhi, hospitals, schools, and many more things.

1. Prime Habitat
It is ready to move in apartments with fully furnished homes. With the availability of all the basic amenities like 24x7 water and electricity supply, grocery shops, medical shops, big and spacious car parking area, safe and proper roads, parks and jogging tracks and many more. The arrangement is done for proper security too. These flats price is reasonable too.

2. PareenaLaxmi Apartments
With around 720 units of apartments that are made around 9 towers and large enough that has covered around 5 Acres the apartments are large, spacious and beautifully structured. The lifestyle include convenience, security like camera and proper security guard. Proper parks and tracks are maintained for kids and oldies especially.

3. RahejaVanya
The starting range of apartments here is approximately Rs. 68 lac. A 2 bedroom flat, located in sector-99a, Gurgaon is available. It is an under construction semi-furnished flat located in RahejaVanya, Gurgaon. Situated in a prominent locality. The flat is on the 8th floor of the building. Aesthetically designed with vitrified flooring, and spacious overall look. The best thing and the most eye catching thing is that they have all the basic amenities with the luxurious places can be found near by the society.

4. PareenaCoban Residences
PareenaCoban Residences is one of the residential development of Pareena Infrastructures, which is located in Gurgaon. It offers 2BHK, 3 BHK flats and 4BHK apartments that are well equipped, fully furnished, modern society and proper living with all the amenities to facilitate the needs of the residents. You dont have to suffer for buying daily stuff and the environment that it provides is positive and eco-friendly.
Nearby routes and metro station
The roads surrounding HUDA City Centre Metro station are always so rushed and busy. If you are even thinking of going to that place then stay up there and read it out before going. Inside cyber city hub the corporate nerve centre of north India. But this is true that driving on these roads are too smooth and wonderful. They are all repaired and look beautiful not just in order to see but you will feel the same while driving in here. There are so many metro lines connectivity which makes Gurgaon more of a place that will help in bringing more people to the place. Because we all know and we all agree that places where there is no connectivity of metro we all dont like going to that place. Even the car goers like going from metro now because it is that simple and relaxing. Some of the connecting metro lines of Gurgaon are Jhangirpuri, Shastri Nagar, DMRC etc.
Ready for possession
There are a lot of projects that are ready for possession for those who are looking for one. In the 99A sector you can check out these projects that are very meticulously designed. If you are one of those who was wishing to change your property or get one here, then do consider purchasing a flat in these 4 apartments.

1. SS Coral wood
2. Bestech Park View spa
3. Bestech Park View City
4. M3M golf Estate
All basic amenities included
Gurgaon is known for the best Malls, shopping complexes, modern housing, branded showrooms, fancy restaurants and cafes and many more high class things. But with this you might take it up as your wonderland because even in the middle of the night you want something, you get that thing. See thats how simpler and better life you will be enjoying and living. From toothpaste to biggest and luxurious furniture you will get literally everything and by everything I mean from every little to the biggest thing in there. When people say that Gurgaon is the fastest growing place of India then I think it is for a reason, no doubt.

And Planmyproperty.in is one website that can help people relocate themselves in a better place at the best price possible. If you are looking for a property or are interested in making some investment in property you can get loads of information from this website and so you can sort, select and then finalize your property.